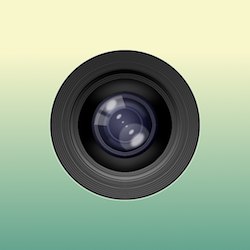 XProcess (pronounced Cross Process) is an app that simulates a cross processing effect and makes your photos strange and beautiful.
Cross processing simply refers to the process of developing one kind of film with the chemicals meant for another type of film.
Doing so produces some wild, usually unpredictable results that can give you photographs with vivid saturated colors and higher levels of contrast.
With XProcess, You do not need any difficult setting.
All you need is just take photo or choose from the photo library.
XProcess automatically adds effect.
FEATURES

- Color control (red, green, blue)
- Vignette control
- Contrast control
- Brightness control
- Saturation control
- Output size: 320px to original size
- Photo editing: move and scale
- Shake to shuffle: sheking your iPhone/iPod touch, XProcess adds a random effect to the photo.
- Supports Facebook, Twitter, and Email so you can easily share your photos with your friends
- Automatically activate camera function when launching XProcess. (optional)
For questions regarding XProcess, please email me at: [email protected]